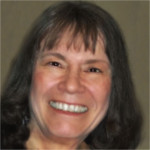 Mark your calendars and prepare your questions for this special opportunity to learn from Elizabeth Lyon, an expert on revising and editing manuscripts. As the follow-up to November's National Novel Writing Month, Elizabeth will be our guest at Literary Lounge: Manuscript Revision at 7 p.m.  Monday, Dec. 1, at TaborSpace, 5441 SE Belmont.
After the Draft: Next Steps for Your Story
A complete draft, or revision, of a novel or memoir is a huge accomplishment, but you might have become so lost in the trees you can't see the forest. The next steps may be baffling. To figure out how to transform your work into a finished book, Elizabeth Lyon, who has been a book editor for 25 years, will outline a path for your next revision.
Elizabeth Lyon is the author of six books on writing and editing, and is perhaps best known for her Manuscript Makeover: Revision Techniques No Fiction Writer Should Ignore. She has recently launched a series of booklets on writing, the first of which is Writing Subtext. 
Admission to Literary Lounge is free for OWC members, $5 suggested donation for nonmembers. Doors open at 6:30.