Final judges have been chosen for the 2014 OWC Writing Contest.
Short Fiction
Stevan Allred will judge the short fiction contest.
Stevan Allred is the author of A Simplified Map of the Real World, his debut collection of short stories recently published by Forest Avenue Press.
He began working on the collection in 2004.  "I knew early on that the stories would be linked, that I would set them all in the same small town, Renata, and that this would be my chance to build something like Faulkner's Yoknapatawpha County."  
The central theme is love – romantic, familial, gay, straight – and how love fails us, and yet we keep coming back for more.  
Point-of-view characters from one story wander into others, and we see them through their own eyes as well as through the eyes of their neighbors, ex-wives, and children. 
Ten of the 15 stories have been published by various literary journals and websites.  
Stevan's work has appeared in:
Brave on the Page: Oregon Writers on Craft and the Creative Life
Clackamas Literary Review
Bewildering Stories
Real
Windfall
Second Writes
Soundings
Perceptions
The Text
Inkwell
Mississippi Review
Ilya's Honey
The Iconoclast
Rosebud
I Wanna Be Sedated: Thirty Writers on Parenting Teenagers
Pindledyboz
Beloit Fiction Journal
The Organ,
The Cereal Box Review
whatevermom
The Gobshite Quarterly
The Paumanok Review
Berkeley Fiction Review
Contemporary Haibun Online
Lite: Baltimore's Literary Newspaper
The Portland Mercury
Syzygy
Writers Northwest
Northwest Writers Handbook 1995
Stepfamily Advocate
Fireweed
Portland Review
Narrative Nonfiction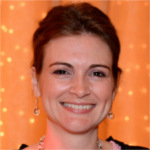 Jen Weaver-Neist, Oregon editor and publisher, will judge the narrative nonfiction category.
She has been in the publishing business 15 years, wearing multiple hats in the editorial/production process.
Her work has included working for Portland businesses such as Collectors Press, Beyond Words Publishing and Graphic Arts Books, as well as other houses and authors nationally and internationally.
A graduate of St. Cloud State and the MA publishing program at Emerson College, she is proof that a paid profession can come of an English and American Studies degree!
She founded her own small publishing house, Dame Rocket Press, in 2007 and released five titles in as many years, featuring female authors with equal parts talent and sass.
In fact, the second title was her own 10-year project, Give My Love to Everybody, a collection of WWII letters from a great-uncle killed in action.
She also spreads the good word through her work as the coordinator of WiPP (Women in Portland Publishing), a position she's held since 2006. Its monthly gatherings are a just a slice of all the talented and passionate people who live in the Portland area — something Jen celebrates and strives to emulate daily.
Find this year's contest rules and prizes on the Contests page.