Archives for February 2015
Applications for Executive Director are closed. Thanks to all who applied.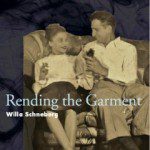 Portland poet Willa Schneberg will be reading at Glyph Cafe & Arts Space, 804 N.W. Couch St., at 5:30 p.m. Monday, Feb. 16 with Heather Bourbeau, a poet from the Bay Area.
Schneberg is the author of five poetry collections, including the recently released "Rending the Garment." Her poetry has appeared in numerous poetry reviews and anthologies. She has won an Oregon Book Award, two Oregon Literary Arts Fellowships in poetry, two Professional Development Grants from the Regional Arts & Culture Council, and a grant in poetry from the Money for Women/Barbara Deming Memorial Fund. She is also a ceramic sculptor, photographer, and a clinical social worker in private practice in Portland.