OWC Writing Contest is still accepting submissions through midnight PST January 31, 2021,
Fees are $10 for OWC members, $20 for nonmembers, $5 for high school or college students.
First Prize: A two-day stay at Colonyhouse or a virtual mentorship session with published author.
Second Prize: A virtual mentorship session with Cindy Brown.
Third Prize: A full critique of your submission by Bill Cameron.
Honorable Mention: One-year OWC membership.
Rules
10 pages of an original, unpublished mystery novel
No separate title page
Double-spaced with indented paragraphs in 12-point Times New Roman or similar typeface
Standard margins
Title, word count, and category on the first page of the manuscript
No author name anywhere in manuscript
Use the title of your entry as the file name of your submission
Use this link to submit to the contest
Valerie J. Brooks will be the final judge. Valerie is a longtime member of OWC who has generously contributed her time and talents to developing writers. She is the author of an acclaimed femmes-noir series, as well as an in-demand workshop teacher. Watch for an upcoming workshop for OWC.
Contest winners will be announced and will read from their entries at our Virtual Contest Gala on Zoom in March 2021, date and time to be announced.
Mentoring Authors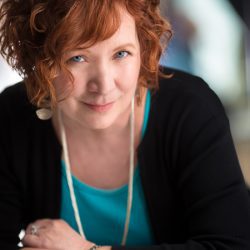 Cindy Brown is a full-time content and copywriter, the ghostwriter for two nonfiction books, and the author of a six-book mystery series starring Ivy Meadows, actress and part-time PI. Published by Henery Press, Cindy's mysteries have been shortlisted for the Agatha Awards and included in Kings River Life Magazine's Best Books of 2018. Cindy lives in Portland, Oregon, with her husband and crazy terrier, where she gardens when it's not raining and works on her next book when it is. She gets a lot of writing done.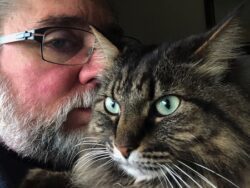 When not tending his chickens, Bill Cameron shapes unruly words into captivating people caught in harrowing situations. His work includes the critically-acclaimed Skin Kadash mysteries and, as W.H. Cameron, the high desert mystery Crossroad. At present he's at work on a historical mystery set on Tillamook Bay at the Oregon coast. His short stories have appeared in Alfred Hitchcock's Mystery Magazine, Killer Year, A Beast Without a Name, Lee Child's First Thrills anthology, Portland Noir, and more. His work has been nominated for the Left Coast Crime Rocky Award, the CWA Short Story Dagger, and multiple times for the Spotted Owl, which he won for County Line. His YA mystery Property of the State was named one of Kirkus Reviews Best of 2016.
Contest Judge
Acclaimed author Valerie J. Brooks writes femmes-noir psychological thrillers where the women are badass and take center stage. The first in the Angeline Porter Trilogy Revenge in 3 Parts was a finalist for the Nancy Pearl Book Award and a winner in the International Readers' Favorites Thriller Awards. New York Times bestselling author Kevin O'Brien called her second book Tainted Times 2 "a real nail-biter from first page to the last."
After studying film noir in college, Valerie found her noir voice for fiction. She received an Elizabeth George Foundation grant and was the recipient of five writing residencies. Brooks teaches workshops and classes in how to write noir. She reviews mystery, suspense and thriller novels, podcasts, and streaming shows on her blog.
Brooks lives in the McKenzie River Valley in Oregon with her husband, Dan, and their Havanese pooch Stevie Nicks.