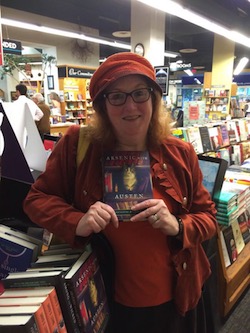 Katherine Bolger Hyde is the author of a new book, Arsenic with Austen, a cozy mystery published by Minotaur Books (Macmillan).
When Emily Cavanaugh inherits a fortune from her great aunt, she expects her life to change. She doesn't expect to embark on a murder investigation, confront the man who broke her heart 35 years before, and nearly lose her own life.

Arsenic with Austen is inspired by Katherine's work in Colonyhouse, and the town is based on Rockaway Beach, where Colonyhouse is located.