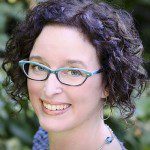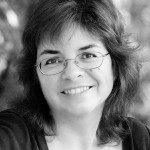 Agatha-Award winning author Leslie Budewitz is celebrating the publication of "Assault and Pepper," the first in her Spice Shop mystery series. She will join local author Lisa Alber, author of "Kilmoon," at 7 p.m. Wednesday, March 11 at Annie Bloom's Books, 7834 SW Capitol Highway.
Join them as they interview each other about their processes and inspirations with a question and answer session to follow.
Leslie Budewitz is the bestselling author of the Food Lovers' Village Mysteries and now the Seattle Spice Shop Mysteries. She is passionate about food, great mysteries, and her native Montana. Also a lawyer, Leslie won the 2011 Agatha Award for Best Nonfiction for Books, Crooks & Counselors: How to Write Accurately About Criminal Law & Courtroom Procedure, making her the first author to win Agatha Awards for both fiction and nonfiction.
Leslie loves to cook, eat, hike, travel, garden, and paint—not necessarily in that order. She lives in northwest Montana with her husband, a musician and doctor of natural medicine, and their Burmese cat, an avid bird watcher.
Lisa Alber is the recipient of an Elizabeth George Foundation writing grant and a Walden Fellowship, both of which she received based on early drafts of KILMOON, her debut mystery. Kilmoon has been nominated for a Left Coast Crime Rosebud Award for best first novel. The novel is the first in a series and features a matchmaker with a dark past, his long-lost daughter, and a conflicted detective. RT Book Reviews says "utterly poetic."
Ever distractible, you may find Lisa staring out windows, dog walking, or drinking red wine with friends. Travel, reading, animals, photography, and blogging round out her distractions.