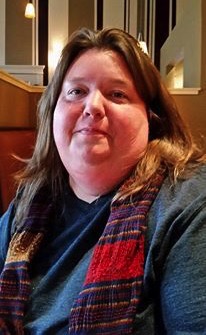 Amy Stinnett is the author of a new book, Chickenshit — Volume 3, a work of Lesbian fiction published by Waiting Dog Press.
Billie's garden is growing. Peppers are popping. Lettuce and tomatoes abound. Squash and melon vines spill over into the yard, and Billie is doing her best not to kill anything.

But every garden comes with a few weeds and pests. Some are harmless, more annoying than anything, but some are noxious, persistent, and intent on destruction. As Billie starts to put down roots in Milepost, with her girlfriend, Jodie, good friends, and helpful neighbors at her side, some unwelcome intruders want to intervene.