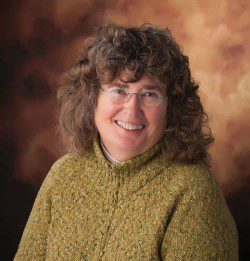 Author Nancy Feldman will discuss her book, "Family Medical History: Unknown/Adopted" at 7 p.m. July 27 at the Hillsboro Library, 2850 Brookwood Parkway.
"Being perfectly happy with the loving family she had, Nancy Feldman never took an interest in finding her biological parents until diagnosed with a disease she had passed on to her son. Suddenly, Nancy's lack of family history was affecting someone else. Nancy wrote a letter to the Nebraska Children's Home Society for help, and the adoption agency assigned her case to Rebecca Crofoot.
This began a 17-year journey between the two women who were determined to find information about a family that might not know, or want to know, Nancy existed."
Nancy will discuss her personal journey and the relationship with Ms. Crofoot, as well as her experience developing the whole into a book.
Conversations With Writers invites authors to read and tell us about their work and their writing methods. Not just a reading, it is an event for audience members to interact and ask questions about word choices, styles, or the writer's development of his or her art.
It's an informal atmosphere to help us all better understand the craft of writing.