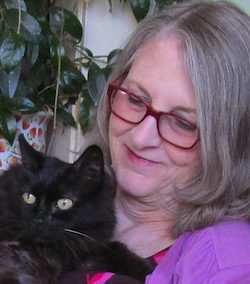 Mollie Hunt is the author of a new book, Cosmic Cat, a Cozy Cat Mystery.
When a superhero cosplayer falls to his death at a comic con, Lynley is left holding the bag — and a cat!

Who killed Captain Cat? His tribe wants to know.

When the Captain is murdered at Bridgetown Comic-con and philanthropist Esmae Westhouse is arrested for the crime, sixty-something cat shelter volunteer Lynley Cannon steps out of her comfort zone and dons her Star Trek uniform to expose the real killer.