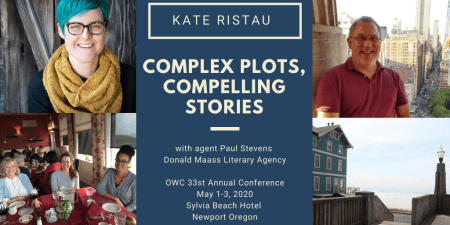 The 33rd OWC Annual Conference will be held at the Sylvia Beach Hotel Friday evening through Sunday morning, May 1-3, 2020. This year's presenters are Kate Ristau and literary agent Paul Stevens from the Donald Maass Literary Agency.
Kate Ristau: Complex Plots and Compelling Stories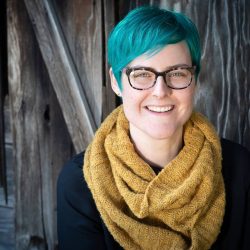 How do we create stories that draw our readers in and plots that they can't forget? What are the elements that help stories resonate in our readers minds and in their hearts? Join Kate Ristau as she explores stories, structures, and themes from the past that can help our stories resonate in the future. This will be a very interactive weekend, diving into stories that work, stories that don't, and how we create stories that matter.
Kate Ristau is the author of the middle-grade series Clockbreakers and the young adult series, Shadow Girl. Her essays have appeared in The New York Times and The Washington Post. She is the executive director of Willamette Writers. In her ideal world, magic and myth combine to create memorable stories with unforgettable characters. Until she finds that world, she'll live in a house in Oregon, where they found a sword behind the water heater and fairies in the backyard. You can find her online at Kateristau.com or her Facebook page at Facebook.com/ristawesome.
Paul Stevens, Literary Agent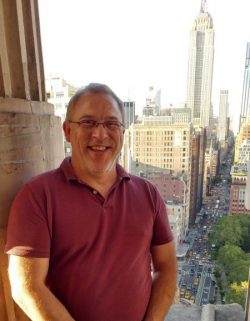 Our agent this year will be Paul Stevens of the Donald Maass Literary Agency.
Paul has been an agent with the Donald Maass Literary Agency since 2016. Before joining DMLA, he worked as an editor for 15 years at Tor Books, focusing on science fiction and fantasy books for adults. Paul is primarily looking to represent science fiction and fantasy, but he also will consider other genres such as mystery and suspense if they have science fiction or fantasy elements. For more information, please visit maassagency.com/paul-stevens.
Register for the Conference
Registration includes the workshop, your room for two nights, and all meals.