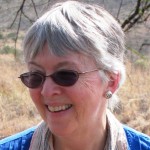 Registration is full.
An artist knows her brushes, a sculptor learns about chisels . . . Writers need to understand their writing tool. On Saturday, February 25th, Ann Littlewood will help us with Microsoft Word, aiming for easy drafting and frustration-free revising. She'll review time-saving techniques, cover electronic review of manuscripts, and teach us how to format manuscripts according to industry standards. This class, which is aimed at the average Word user, focuses on the needs of fiction writers but includes much that will help non-fiction writers. The three-hour workshop will be held from 9:30 a.m. – 12:30 p.m. and will include time for questions, as well as a short practice session.
Due to its hands-on nature, Ann's class is limited to 12 attendees. The fee is $50. For information, contact Cindy Brown at friendlybrown@gmail.com.
Cancellation Policy for this workshop: All cancellations are subject to a $50 cancellation fee. Cancellations received SEVEN (7) DAYS before the program date are refundable. Sending in this form or signing up at the website indicates that you have read and understand the cancellation policy.