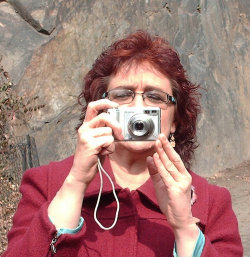 Experiment with flash fiction in a NaNoWriMo-type format with Robin Anderson and Becky Kjelstrom in three interactive Monday-evening Zoom meetings.
On February 1, 2021, we'll launch the workshop with a goal-setting meeting. We'll briefly review what flash fiction is and set goals for how much we hope to write during the month.
On February 15, 2021, the mid-month pick-up meeting will give us a chance to check in on our goals, discuss any issues we've run up against and share a few stories.
On March 1, 2021, after a month of short writing, we'll meet for final readings and sharing our success. The writer with the most 50- and/or 100-word stories at the end if the month will win a two-year OWC membership.
Contact Becky with any questions.
Zoom invitation
Topic: OWC Flash Fiction Follies
Date and time:
February 1, 2021, 6:30 p.m. Pacific Time (US and Canada)
February 15, 2021, 6:30 p.m.
March 1, 2021, 6:30 p.m.
Join Zoom Meeting
https://us02web.zoom.us/j/82855104645
Meeting ID: 828 5510 4645