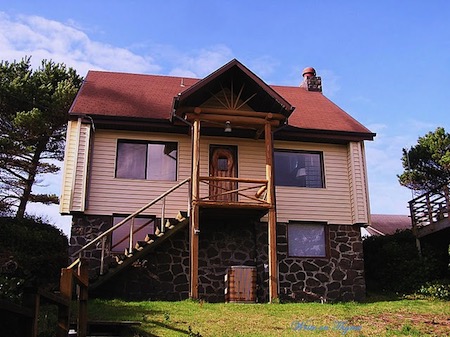 Founders Day at Colonyhouse will be Sunday, August 12, 2018, from 10 a.m. to 4 p.m.
Founders Day is an annual get-together at Colonyhouse in Rockaway Beach, Oregon, where old friends can reconnect and new friends get a closeup look at the house and the organization.
At the 2018 Founders Day, we'll feature OWC writers of various genres reading from their works. Here is the schedule of speakers:
Speakers are listed in the order in which they will read, with the readings beginning at 10:10 a.m.
Becky Kjelstrom
Karen Keltz
Nicole Dwigans, introduced by Karen Keltz
Neal Emery
Randall Platt
LUNCH BREAK
Dian Hilliard
Sharon Wood Wortman
Susan Goldner
Cindy Brown
Molly Hunt
Short business meeting before lunch break, led by Becky Kjelstrom, OWC board president
LUNCH BREAK, 12:30-1:30 p.m.
There will be poetry readings in the lower yard during lunch. We are rededicating the poetry post.
AFTERNOON SESSION, BEGINNING AT 1:30 p.m.
Martha Miller
D'Norgia price
Anette White-Parks
Holly Franko
Sharon Streeter
SHORT BREAK
Bob Balmer
Val Brooks
The cost of $15 covers coffee, tea and pastries in the morning and a full lunch at 12:30 p.m.
Come for the day or drop by for your favorites. A full schedule of readers will be published later.
Sign up below or mail a check to P.O.Box 15200, Portland, OR 97293.