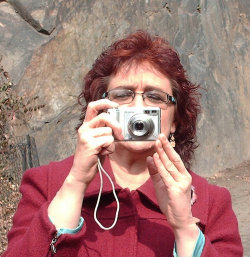 Oregon Writers Colony will host a workshop titled Writing Very, Very, Very Short, led by Becky Kjelstrom.
The workshop happens the week of June 11-15, 2018, at Colonyhouse.
The workshop offers two price options:
$350 for classes from 9 a.m. Monday through 4 p.m. Friday, including double-occupancy lodging in Colonyhouse.
$175 for classes only, Monday through Friday. No lodging.
Becky will guide participants through the world of flash fiction and other short forms. We will explore haiku, senryu, six-word stories, dribble (50 word), drabble (100 words), sudden fiction (up to 750 words), hybrid shorts, one-paragraph synopses, blurbs, and query letters.
Each day will include a morning class. Afternoons will be a time to write on assignments from class and your own works in progress. After dinner, we will convene for a gentle critique or discussion. Becky will also be available for one-on-one critiques.
Class and discussion topics:
Finding Muscular Words to Carry a Story
Jumpstart with Brainstorming and Clustering
Group Write Plots and Character Sketches
Using Prompts, Images and Six Things Lists
Getting Comfortable with a Variety of Forms
Brutal Editing.
Monday evening,  soup and bread will be on the menu. Thursday evening, we will enjoy cocktails and share potluck. Coffee, tea, yogurt, oatmeal, fruit, bagels, and muffins will be available for breakfast.
Becky Kjelstrom is the president of OWC and author of a novel published by Bantam Books. Her short stories have appeared in several zines and anthologies. Her writing aesthetic comes from her past work as a parole officer, corrections, counselor, staff trainer, and curriculum writer. She and her writing partner created a blog for short work, TheNightMail.com, and are shopping around a pilot for an edgy series set in Old Town Portland. Becky sculpts and gardens in her spare time.