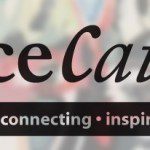 VoiceCatcher: a journal of women's voices & visions kicks off its 2015 reading series at 7 p.m. Thursday, Jan. 29 at Rain or Shine Coffee House at 5941 S.E. Division St. in Portland.
Come early to grab a drink or bite to eat from Rain or Shine's special menu for the event.
Meet authors, editors and VoiceCatcher's new president of the board of directors, Tiah Lindner Raphael.
Featured readers are Kelly Coughlin, Deborah Dombrowski, Stephanie Golisch, Christa Kaainoa, Annie Lighthart and Audra McNamee.
Kelly Coughlin is a Fire Lookout at Dutchman Peak in Southern Oregon. She has been a firefighter for US Forest Service since 2001. Having had a long-standing habit of writing and taking pictures wherever she goes, she has documented her fire career in words and pictures. Kelly lives in Portland, Oregon during her off-seasons. She has co-founded a writer's group and has also helped select entries for a recent Write Around Portland anthology. In 2013, she won a fellowship to the Tomales Bay "Writing by Writers" conference.
Deborah Dombrowski is a writer and photographer who discovered Portland at 22 and has lived here ever since. She fell in love with the visual world and earned a BFA in photography, but is also drawn to the perceptions and secrets that a poem can hold. Deborah is fascinated by the way a poem accumulates meaning and sound so that it becomes a room that contains comings and goings. Her website brings words and images together to consider the passage of time. Read more about Deborah at www.lightswim.blogspot.com
A 2014 Oregon Literary Arts fellow, Stephanie Golisch writes screenplays, short stories and travel essays. She has spied on penguins in New Zealand and Chile, hiked the Yellow Mountain in China and endured several traffic jams on the Autobahn. She has been published in Bengal Lights, Word Riot, and Mission at Tenth. She will have pieces in upcoming issues of Rivet and Ragazine. She lives in Portland. Read about her adventures on and off the road: www.stephaniegolisch.com
A life-long Oregonian, Christa Kaainoa is a writer, rock climber, feminist, activist, and life enthusiast. She teaches middle school English at Catlin Gabel School in Portland, Oregon. Her poetry is featured in Winter 2015 issue of VoiceCatcher: a journal of women's voices & visions.
Annie Lighthart started writing poetry after her first visit to an Oregon old-growth forest. Since those first strange days, she published her poetry collection Iron String with Oregon's own Airlie Press and earned an MFA in Poetry from Vermont College. Annie has taught at Boston College, as a poet in the schools, and now teaches poetry workshops through Mountain Writers. She lives in a small green corner of Portland, Oregon.
Audra McNamee is a freshman at Franklin High School, dabbling in writing and drawing and gently meta third-person biographies. She's still trying to figure out why she writes, but it has something to do with excess commas.