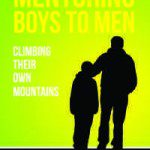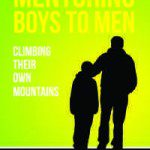 Neal C. Lemery, a retired judge and lawyer who mentors young men in prison, announces the publication of his book: Mentoring Boys to Men: Climbing Their Own Mountains. The book is available in print on amazon.com, and an e-book edition will be available within the week.
Mentoring Boys to Men: Climbing Their Own Mountains is a guide to inspiring and guiding young men, most of them fatherless and unloved, into manhood, the adventures of mentoring, and the rewards of helping them find their way in the world. The heartfelt and inspiring stories of courage are about overcoming obstacles and making a difference. This book will help you change one person's life, and thereby changing the world.
Reviews
"After years of working in law enforcement, I found that we always end up dealing with the same people over and over. The problem is that we don't take the time to engage in conversation with that person to find out where the source of the problem really comes from. The book was an eye opener for me and I think that more people in law enforcement should take the time to read it. I have found the author to be a great person for opening his heart and mind to these young men that see no future for themselves."
—Alex Ramirez, Clark County (Washington) deputy sheriff, Jail Re-entry Program
"Civil servants who judge in the morning and heal in the evening are very rare. I recommend for those who seek greater health and well-being to listen and implement these lessons from the wise Judge Lemery."
— Wells Kempter, former Army Ranger and counselor for the US Dept. of Veterans Affairs.
"I am, personally, profoundly, forced to take another look at our society and especially myself, after reading this book. Thank you for sharing."
— Sandra K. Pattin, parole officer for the State of Washington Department of Corrections
Neal Lemery is a past president of the Oregon Justices of the Peace Association, Oregon YMCAs, retired youth accountability court judge, and is the current president of the Tillamook Bay Community College Foundation. He is also a writer, former school board member, former district attorney, and lawyer. He has served as a pro tem circuit court judge, and a municipal judge and Justice of the Peace. He has served on numerous local, regional, and statewide committees on juvenile and social justice, substance abuse, and domestic violence.