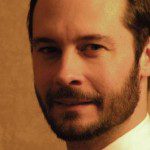 Frank Morin's YA fantasy novel "Set in Stone," the first part of The Petralist series, will be released Friday May 1.
From the jacket blurb:
"Tomorrow, at sixteen, Connor will reveal his secret curse to the world and take his place as a guardian.
If he survives today.
When armies descend upon his peaceful village, led by superhuman Petralists and clever Builders, most people run and hide. Connor's not that smart. He manages to get caught in the middle of the escalating conflict. Worse, he learns his curse is the rarest of powers, the Blood of the Tallan, and both sides will do anything to control it and secure his loyalty. Connor is fast, but even he can't outrun this avalanche.
Truths are sacrificed, loyalties are sundered, and dangerous girls twist his heart into knots.
That's when things get complicated."
The author will hold a launch party from 4 to 8 p.m. at Rebel Bricks, 229 SW G St., Grants Pass with hardcover copies available for purchase.