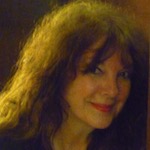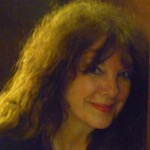 Set against the changing terrain of middle-class values and the siren calls of art and puberty, Chris Scofield's new YA-Adult novel The Shark Curtain invites us into Lily Asher's wonderful, terrible world.
The older of two girls growing up in suburban Portland, Oregon, in the mid-1960s, her inner life stands in quirky contrast to the loving but dysfunctional world around her. Often misunderstood by her flawed but well-intentioned parents, teenage Lily orbits their tumultuous love affair, embracing what embraces her back: the ghost of her drowned dog, a lost aunt, numbers, shoe boxes, werewolves, rituals, and stories she pens herself (including one about a miscarried sibling she dubs "Frog Boy").
With "regular" visits from a wisecracking Jesus, an affectionate but combative friendship is born–a friendship that strains Lily's grasp of reality as much as her patience. From the violence of a peeping tom and catching Mom in flagrante delicto with the neighbor to jungles in her closet, butlers under her bed, and barking in public, Lily struggles to balance her family's expectations with the visions that continue to isolate her.
"Brilliant, engaging, engulfing, fulfilling, beautiful… The Shark Curtain will turn you inside out and make you see the world differently. As well you should. As well should we all. Because life isn't about having the answers, it's about grappling with the questions. Chris Scofield's fantastically fantastic novel pins the tail on the donkey with a pneumatic nail gun—I absolutely insist that you read this book!"

–Garth Stein, author of Racing In the Rain
Scofield will be in Portland later this month appearing from 5 to 8 p.m. May 30, Burnt Tongue, at Crush Bar, 1400 S.E. Morrison St.