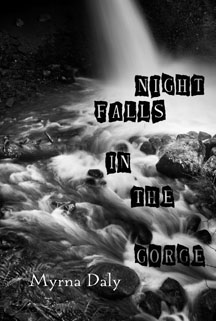 Night Falls in the Gorge, a Pacific Northwest Mystery by Myrna Daly, is one of the featured e-books by local authors chosen for the Library Writers Project at Multnomah County Central Library.
For more information or to request the e-book version, visit the Library Writers Project online.
Print copies of Night Falls in the Gorge are available at bookstores including Portland's Another Read Through and online at Amazon.
The story centers on a hiking group in the Columbia River Gorge near Wahkeena Falls.