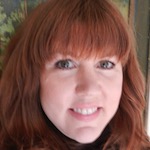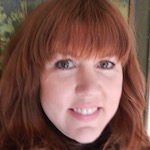 The Board of Directors of Oregon Writers Colony has chosen Rachelle Ramirez as the new executive director of OWC.
Rachelle is a renewing member of OWC and committed to supporting writers in their craft. She believes in the power of community involvement, education, and a sense of place to help generate, nourish, and produce creative works. One of her greatest pleasures is working with writers in navigating the writing process to help them bring their projects to completion.
Before working with OWC, Rachelle earned her bachelor's and master's degrees at Goddard College in psychology and counseling. She attended the School of the Art Institute of Chicago's Graduate Writing Program on merit scholarship. She received post-graduate certificates in advanced grant writing and community development.
Rachelle brings us her successful experience in not-for-profit management, development, fund-raising, board leadership, and critique group development. Her goals for OWC are to increase the value of our services to our community, increase membership and diversity within the organization, and to increase financial donations in support of writers. Overall, she hopes to strengthen writers' support for one another through their activities and experiences with OWC.
Rachelle writes novel-length memoir and fiction and is interested in how genres can stretch, like taffy, to mix and be cut into their final form. Her current work, White Girl, Black Sheep, is a young adult novel.