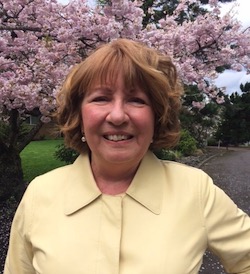 Kay Jennings is the author of a new book, Shallow Waters, a mystery/thriller published by Paris Communications.
A sleepy Oregon coastal village with secrets as dark as its January storms. A new police chief with his own shadowy past.

The last thing Port Stirling Chief of Police Matt Horning needed on day one of his new job was for the mayor's daughter to turn up dead in a mysterious tunnel on the Oregon beach. For one week in the dead of winter, Horning calls on all of his detective skills to investigate the unlikely murder. Will a psychopath ruin Horning's new life before he can even start it?