Oregon Writers Colony will host two writers and small press publishing mentors, Matt Love of Nestucca Spit Press and Laura Stanfill of Forest Avenue Press, the weekend of June 6-8, 2014, at the OWC Colonyhouse in Rockaway Beach.
The spring Writer(s) in the House weekend is a chance for writers of all levels to enhance their writing, build their writing platform, and learn how to publish, distribute, and promote their work.
The Writer in the House program is a uniquely intimate opportunity for writers to get inspiration, camaraderie, and quiet space for their creative writing process.
Small Press Semi-Summit Schedule
Friday, June 6
5:30 p.m. Check-in Starts. The Writer in the House volunteer will check in and greet Colonyhouse residents staying for the weekend, and give you a brief house orientation.
7- 8:30 p.m., Workshop. Matt Love will get writers warmed up in his "Creating a Metaphor for Your Writing" workshop.
Creating a metaphor for your writing life can be a powerfully transforming experience and one that provides meaning and form for your literary aspirations.
In this class, participants will construct a metaphor through a series of thinking and writing exercises. Love has employed this exercise with writers of all ages and aspirations, journalists, teachers, administrators, inmates, and marine science professionals with great success.
Saturday, June 7
Early Morning to 10 a.m. Breakfast on your own.
10 a.m. to Noon, Workshop. Matt Love will riff on his favorite Oregon metaphor: rain. Rain is ubiquitous in Western Oregon, especially on the coast, but many Oregon writers include it only as an afterthought.
In this workshop, writers will participate in a creative thinking and writing workshop where they confront rain in non-meteorological terms with the intent of synthesizing their writing process and creative life.
Noon to 2 p.m. Catered Lunch. Break for catered lunch for full-day participants and Colonyhouse residents.
2 p.m. to 4 p.m., Workshop: Matt Love and Laura Stanfill will discuss "Producing and Marketing Sustainable Literature," followed by a question-and-answer session.
Both Love and Stanfill eschewed traditional publishing models and started their own presses because they wanted to put the books they loved out into the world. As diligent, multitasking writers, publishers, publicists, and editors, both Love and Stanfill have learned lessons about how to promote their authors, books, and themselves.
They will tell their stories of starting their presses, how to avoid pits and potholes along the way, and their opinions for best practices for small press authors and businesses.
Dinner on your own.
Evening: Get Feedback on Your Query Letter and/or First Pages of Your Story (Colonyhouse Resident Participants Only). During the evening, Laura Stanfill will work with full-weekend participants on their query letters and/or the first pages of their prose stories. Please bring correctly formatted, typed pages for Laura to read and bring a spirit of openness for her expert feedback and suggestions.
Sunday June 8
Morning: Breakfast on your own and check-out.
How to Participate
This Writer(s) in the House Program offers various levels of attendance.
Colonyhouse stays are limited to 8 participants, and the writing workshops are limited to 15 total participants. Colonyhouse has four bedrooms and two bathrooms. Overnight accommodations include a shared bedroom and shared use of kitchen, bathrooms, and living room.
Cost for the full weekend for Colonyhouse residents includes all workshops, Saturday lunch, one-on-one consultation, and the two-night stay. The price is $150 for OWC members, $190 for nonmembers (includes a one-year OWC membership).
Non-overnighting participants may participate in the selection of workshops: Friday night workshop "Creating a Metaphor for Your Writing": $15 for OWC members, $20 for nonmembers.
Saturday morning workshop "Rain as Metaphor": $30 for OWC members, $35 for nonmembers.
Saturday afternoon workshop "Producing and Marketing Sustainable Literature": $30 for OWC members, $35 for nonmembers.
Both Saturday workshops plus the catered lunch: $50 for OWC members, $60 for nonmembers.
Saturday evening consultations are for Colonyhouse weekend residents only.
Register at the event at Writer in the House Weekend: Semi-Summit on Small Presses.
About Matt Love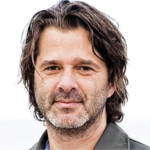 In 2002 Oregon Coast author Matt Love established Nestucca Spit Press (NSP), an independent press that publishes books exclusively about Oregon and distributes only through independent bookstores, live events and a website. He did it because he wanted to share his writing with an audience. Twelve years later, NSP has sold 20,000 books, and several titles became statewide bestsellers and sold out their press runs. In 2009, Love won the Oregon Literary Arts' Stewart H. Holbrook Literary Legacy Award for his contributions to Oregon history and literature. His latest book is Of Walking in RainOf Walking in Rain, 2013.
About Laura Stanfill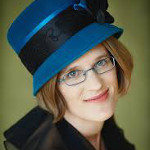 Laura Stanfill is the publisher of Forest Avenue Press, which received a 2014 Oregon Literary Fellowship. As the press' first project, Laura edited and compiled the bestselling local anthology "Brave on the Page: Oregon Writers on Craft and the Creative Life." Stevan Allred's A Simplified Map of the Real World was named a #1 book of 2013 on the annual Powell's Staff Top 5s lists, and two new releases, Dan Berne's debut novel, The Gods of Second Chances, and the Oregon short story anthology, The Night, and the Rain, and the River, have received accolades from Northwest writers and reviewers. As a community newspaper editor, Laura earned numerous statewide awards for her writing and editing skills.
For More Information
For questions, contact Nancy Slavin,