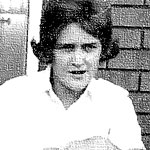 Becky Kjelstrom
President
Six Things I Ask Myself
Curiosity and challenge
What is the seeking of knowledge without the constant pricking of the urge to question all?
Fairness
Can any one person be free until all have the same opportunities of choice?
Artist's eye
Isn't beauty about stimulation rather than ease?
Nature girl
What is life without an appreciation of the variety this world and this universe have to offer?
Darkness and night
Are terrifying and enthralling that far apart? What is light without shadow or the known without the unknown?
Story
Does story underlie everything? From myths and fairytales to histories and theorems, doesn't the human mind love a rich tale?
Marlene Howard
Vice President
Marlene Howard worked in management in sales and marketing in the toy and footwear industries until 1997 when she went to work for the State of Oregon where she worked with Americorps volunteers until retirement.
She founded OWC in 1980 and continues to serve on the board. She manages the organization's Colonyhouse.
In 2008 she received the Stewart Holbrook Award from Literary Arts for her contribution to Oregon Literary community.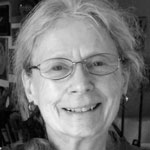 Judy O'Neill
Co-Secretary
I'm Judy O'Neill. I've been involved with OWC since approximately 1997 when I had retired from my day job doing Social Work for the State of Oregon. I'd been interested in writing since childhood. The only thing I liked better than reading and writing was riding my gelding in the Hills above Scoggins Valley where I grew up.
I retired from the social work in 1996 so I could dedicate more time to my writing. In 1999, I spent two months in Scotland where I met my current husband, Tom. I joined the board of OWC in approximately 2001 and by 2003, I was secretary for several years. In October of 2005, the board created an Archive Committee as all the written records back to the 1980's had been scattered among the long-time members in garages and basements. I've been the chairperson of that committee ever since although we finished most of the work, scanning the essential paper files by 2010. I became President of OWC in the fall of 2008 and left office in the fall of 2010. After that I've remained on the board and have continued adding to the OWC Archive.
My husband and I visit Scotland twice a year to see his family. While on our trip in 2019, I took my 13-year-old grandson to Paris. We went again in 2021 for Tom's mom's funeral event. The trip was a nightmare because of the Covid restrictions. We hope to go again in 2022.
Valetta Smith
Co-Secretary

is a writer living in the beautiful Willamette Valley, Oregon. She has had several short stories published in anthologies including OWC's own Seasoned With Words; and short essays published in the national magazine, The Sun. For 17 years she has been one of the judges of OWC's writing contest. During her time as a judge she developed a technique of editing the winning entries that highlighted the best of the writing yet preserved the beginning, middle and end of the story when it was being read. For the past several years she has also been a judge for poetry and short stories for the LeadingAge Oregon writing contest and one of the fiction judges for the Kay Snow contest. She has completed the first book of a mystery series and is currently working on a mainstream novel. She feels privileged to be on the OWC board of directors.
Steve Leslie
Treasurer
PROFILE
Steve enjoys traveling the world with his wife, Linda, reading science fiction, action adventures, history books and The New Yorker magazine, watching all types of sporting events, listening to music, attending concerts and being a math major, working with numbers.
EXPERIENCE
Steve has worked in the computer business accounting software industry for 45 years as a systems analyst, programmer and client support representative. Prior to that he taught math to junior high school students along with coaching football and track. He also spent many years as treasurer for the neighbor homeowners association.
Steve is currently employed with the international software company, Aptean as a senior systems analyst/programmer. Prior firms that he has worked for are Open Systems Accounting Solutions, MicroAccounting Systems, Basic Computer Systems and Computer Management Systems.
EDUCATION
Lewis & Clark College, BA in Mathematics
Nyla McCarthy
Development Maven
Nyla lives in a cooperative community along a remote bank of the North Umpqua River in Southern Oregon. She spends her days writing, watching Eagles pluck Mergansers and Steelhead from the water, and rebuilding a life nearly lost to a rare auto-immune disorder a few years ago.
At 12, Nyla suffered a traumatic brain injury which landed her in special education. She delights in thwarting low expectations and empowering others not traditionally given a voice. A born change agent, Nyla travels here and there to support organizations and groups committed to becoming more inclusive stewards while exploring new models of leadership and engagement.
With numerous short stories, travel essays, stage and film scripts, plus way too much bureaucratese for one lifetime behind her, Nyla now serves on the board of the Oregon Writers Colony. She is an Athaneum Fellow of the Attic Institute.
Nyla once waltzed with Big Bird. Really.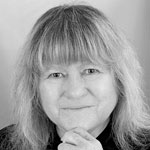 Rebecca Knuth
Conference Coordinator

Rebecca Knuth, author of Libricide: The Regime-Sponsored Destruction of Books and Libraries in 20th Century, is a cultural historian. She is a specialist in British social history and biography and cultural preservation and destruction from war, colonialism, extremism, neglect, and greed. After retiring from the University of Hawaii in 2014, as a Professor Emerita, she returned to school and spent two years in a creative nonfiction masters program in London. She moved to Portland where she's a full-time writer. After finishing a memoir on London and a book on silenced women writers, she's now writing on a turn of the century serial killer. Rebecca also gives lectures on cruise ships, imbibes large numbers of nonfiction books and British mysteries, has a puppy, and is a grandmother. She adores writing at Colony House and being at the Oregon coast.
D'Norgia Taylor

D'Norgia Taylor was born and raised on the south side of Chicago. Taylor's writing career began in college with a great interest in journalism. During that time she began technical writing for local pubications and medical programs and continued writing grant proposals for non-profit organizations. She earned an MBA and taught business at a local University.  After moving to Portland, D'Norgia became an executive at both the Urban League and Bradley Angle House.  She has published three books, favoring science fiction, and is a long time member of the Oregon Writer's Colony, where she served as Treasurer.
Mollie Hunt
Mollie is the award-winning author of two cozy series, the Crazy Cat Lady Mysteries and the Tenth Life Mysteries. Her Cat Seasons Sci-Fantasy Tetralogy features extraordinary cats saving the world. Her story, Cat Summer (Fire Star Press) won the Cat Writers Association Muse Medallion for Best Cat Sci-fi Fantasy. Two of her short cat stories have been published in anthologies. She has penned a little book of cat poems as well. Mollie also published a stand-alone mystery, Placid River Runs Deep. Mollie is a member of the Oregon Writers' Colony, Sisters in Crime, and the Northwest Independent Writers Association (NIWA). She is currently on the Council of Directors for the Cat Writers' Association and recently won the CWA Michael Brim Distinguished Service Award. She lives in Portland, Oregon with her husband and a varying number of cats.
Linda Leslie
Linda is a Portland, Oregon freelance writer who has taught Spanish and English in area high schools for seven years. A native of San Diego, California, she holds a Bachelor of Arts degree in English and Spanish from the University of San Diego and a Master of Arts in Teaching from Lewis and Clark College, Portland.
Linda's work can be found in Writers NW, El Hispanic News, El Mundo de Oregon, Fishtrap Anthologies, Oregon Writer's Colony Anthologies, Celebrating Philanthropy and Higher & Higher magazine.
Linda was the first Vice President for Willamette Writers, later serving on their board. She has also been a Fishtrap Fellow in Fiction.
Linda currently serves on the Oregon Book Awards & Fellowship Advisory Committee for Literary Arts as well as on the board for OWC.
Linda resides in Clackamas, Oregon, with her husband Steve.