Annual Conference 2022
April 29, 2022 @ 4:00 pm

-

May 1, 2022 @ 1:00 pm
Join us at the lovely Sylvia Beach Hotel for a weekend celebrating writing with dynamic author and instructor Kate Ristau. It's the Oregon Writers Colony Annual Conference in its 33rd annual gathering at the Sylvia Beach Hotel in Newport. Dates for the conference are Friday, April 29, through Sunday, May 1.
The hotel requires proof of Covid vaccination and masking in common areas. Bring your vaccine card to present at check-in.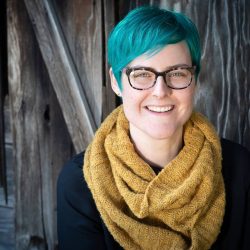 Kate Ristau is an author, folklorist, and the executive director of Willamette Writers. She is the author of two middle-grade series, Clockbreakers and Wylde Wings, and the young adult series, Shadow Girl. You can read her essays in The New York Times and The Washington Post. In her ideal world, magic and myth combine to create memorable stories with unforgettable characters. Until she finds that world, she'll live in a house in Oregon, where they found a sword behind the water heater and fairies in the backyard.
---
Sandra will be taking appointments for individual pitches and consults.
Sign up when you sign up for the conference.
Sandra Bishop
A literary agent since 2008, Sandra Bishop represents a boutique list of notable nonfiction and award-winning fiction authors who write across a variety of categories.
She is currently interested in considering commercially viable non-fiction submissions on pop-culture, celebrity memoir, cooking, hobbies, travel, lifestyle, parenting, and relationships from authors with an established platform, online or media presence, or recognized expertise.
Sandra is interested in representing established romance authors seeking representation. She is not open to other fiction queries, though will consider partial manuscripts from writers she meets at conferences or via referral.
Sandra passionately supports her clients closely from idea through negotiation and beyond, and works alongside an author's editor, publicist, and marketing team to help create opportunities for success.
Sandra is a former Marine, and is also a Portland, Oregon native who doesn't like ale, drive a Subaru, wait two hours in line for brunch, or live in a treehouse with a lumberjack (much to her dismay.) She does enjoy hiking, live music, paddle-boarding, sunshine, star gazing, and working out of her home office located halfway between the scenic Columbia River Gorge and the rugged Oregon coast.
Founded 25 years ago, Transatlantic Agency is a leading literary management company with a vibrant and diverse team of 20 experienced agents based in cities across North America. The agency offers a full spectrum of career representation to authors (Adult, Children's & YA, and illustrators) and storytellers (Speakers, Industry leaders & Influencers) across all genres and formats for book, content development, speaking and TV & Film. We are recognized in the industry for our sales success and our reputation for integrity, passion and commitment.
Transatlantic represents more than 700 American, Canadian and internationally bestselling and award-winning clients. Client's books range from commercial to literary for fiction and nonfiction, graphic novels and picture books and they regularly appear on notable bestseller lists across North America.
---
REGISTRATION HAS CLOSED. Please email info@oregonwriterscolony.org with any inquiries.